The Association of Former Intelligence Officers (AFIO) is a non-profit, non-political, educational association for current and former intelligence professionals and supporters of the US Intelligence Community. Part of our mission is to foster an understanding of the important role of intelligence in national security and to nurture student interest in careers across the many US intelligence agencies. To this end, the channel features podcast versions of our AFIO Now episodes - a series of recorded interviews and presentations that features experts, historians, and officers from across the US Intelligence Community who have fascinating stories to tell.
Episodes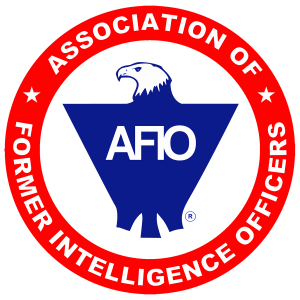 Wednesday Mar 03, 2021
Wednesday Mar 03, 2021
Vince Houghton PhD, Director, National Cryptologic Museum, former Historian/Curator International Spy Museum, gives an entertaining overview of his 2019 book, "Nuking the Moon...and Other Intelligence Themes and Military Plots Left on the Drawing Board." Mr. Houghton reveals some of the wild schemes that almost happened, but were ultimately deemed too dangerous, expensive, ahead of their time, or even certifiably insane! Recorded 20 Nov 2020.  Interviewer: David Priess, PhD, former CIA Analyst, PDB Briefer, and author. Host: James Hughes, AFIO President and former CIA Operations Officer.