The Association of Former Intelligence Officers (AFIO) is a non-profit, non-political, educational association for current and former intelligence professionals and supporters of the US Intelligence Community. Part of our mission is to foster an understanding of the important role of intelligence in national security and to nurture student interest in careers across the many US intelligence agencies. To this end, the channel features podcast versions of our AFIO Now episodes - a series of recorded interviews and presentations that features experts, historians, and officers from across the US Intelligence Community who have fascinating stories to tell.
Episodes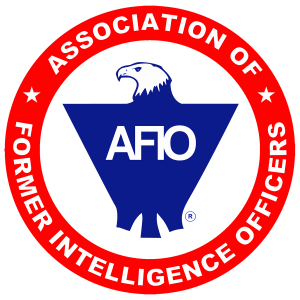 Wednesday Mar 03, 2021
Wednesday Mar 03, 2021
Mr. Jordan discusses his impressive career in the IC, including his decades at NSA and DOD, his creation of the National Virtual Translation Center, and his current "Follow the Money" position at Treasury's Office of Intelligence and Analysis where his group tracks complex foreign and domestic financial transactions to ensure they are not being used to underwrite terrorism or other unlawful activities. Mr. Jordan also provides many pointers for young people considering careers in the IC. Recorded 30 Oct. 2020. Interviewer: Deborah Bonanni, former Chief of Staff, NSA, and AFIO Board Member. Host: James Hughes, AFIO President and former CIA Operations Officer.