The Association of Former Intelligence Officers (AFIO) is a non-profit, non-political, educational association for current and former intelligence professionals and supporters of the US Intelligence Community. Part of our mission is to foster an understanding of the important role of intelligence in national security and to nurture student interest in careers across the many US intelligence agencies. To this end, the channel features podcast versions of our AFIO Now episodes - a series of recorded interviews and presentations that features experts, historians, and officers from across the US Intelligence Community who have fascinating stories to tell.
Episodes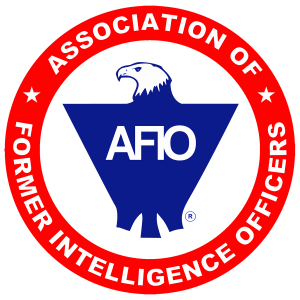 Tuesday Apr 20, 2021
Tuesday Apr 20, 2021
In this second AFIO Now episode featuring Dr. Houghton - Director of the National Cryptologic Museum - he discusses his 2019 book, "The Nuclear Spies: America's Atomic Intelligence Operation Against Hitler and Stalin," which includes insights into the Alsos Mission, Gen Leslie Groves, Werner Heisenberg, Enrico Fermi, and other scientists who worked on atomic weapons. The interview also discusses the escape of that technology into Soviet or German hands and our misplaced national sense of superiority and invincibility. Recorded 30 Dec 2020. Interviewer: Jim Hughes, AFIO President and former CIA Operations Officer.