The Association of Former Intelligence Officers (AFIO) is a non-profit, non-political, educational association for current and former intelligence professionals and supporters of the US Intelligence Community. Part of our mission is to foster an understanding of the important role of intelligence in national security and to nurture student interest in careers across the many US intelligence agencies. To this end, the channel features podcast versions of our AFIO Now episodes - a series of recorded interviews and presentations that features experts, historians, and officers from across the US Intelligence Community who have fascinating stories to tell.
Episodes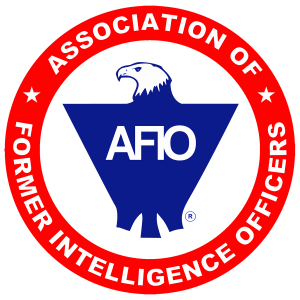 Thursday Feb 11, 2021
Thursday Feb 11, 2021
Dr. Priess discusses his service immediately post-9/11 briefing Attorney General John Ashcroft and FBI Director Robert Mueller. He also provides insight into "guidelines" briefers received, the tense, important experience, and his motivation to capture some of it in his 2016 book "The President's Book of Secrets." Recorded 18 Sept 2020. Interviewer: William Richardson, AFIO Board and former CIA Analyst. Host: James Hughes, AFIO President and former CIA Operations Officer.